Aqua Bath - Sinks
Aqua Bath Sinks
A sink is not just a vessel that sits on your kitchen counter to ease washing dishes. Neither is it just a place to wash up in your bathroom. Modern sinks are style statements that add aesthetic and functional value to your home. 
Check out our wide range of stylish, sophisticated sink designs. Choose from undermount rimless installations that fit under the countertop to give a sleek finish, or simple drop-in sinks that sit over the counter. We have bowl sinks in varying shapes and sizes, pedestal, wall mount or free-standing sinks, as well as a wide choice of colours, shapes and sizes.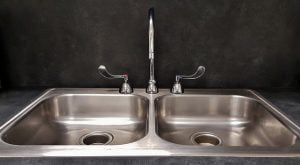 For a clean, streamlined look, a large single bowl sink gives you the advantage. It frees up more counter space and lets you wash big pots and pans more easily. For multitasking (cleaning and rinsing) double-bowl sinks work better. Keep your cooking habits in mind to choose the right sink for your kitchen as well. 
For bathrooms, your sink needs to match the fixtures, such as the shower or bathtub. Also, keep grooming habits in mind. Many couples or those with children often prefer double bowl sinks but keep the bathroom space in mind before choosing the best ones for your home. 
At Aqua Bath, we offer easy-to-maintain, high-lustre finish, fade and stain-resistant options, innovative designs and affordable one-hole options. Browse our collection of sinks or call one of our friendly staff to choose the right sink for your Edmonton or Calgary home.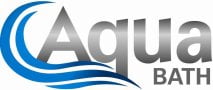 OUR VALUES
Competitive pricing
Brand new showroom
All the major brands
Able to serve both the public and contractors
Contact Aqua Bath
Toll Free: 1-833-287-3315
EDMONTON LOCATION
(587) 410-3483
5721 99 St. NW
Edmonton, AB T6E 3N8
CALGARY LOCATION
(587) 325-5739
Unit 30, 2151 32St. NE
Calgary, AB, T1Y 7G3
HOURS
Monday to Friday - 9:00AM - 5:30 PM
Saturday - 9:00 AM - 4:00 PM
Sunday - Closed