Custom Shower Doors
Aqua Bath's Custom Shower Doors
Sophisticated shower doors can make a world of difference to your unit. It opens up the shower space, making it look more elegant, as well as reduce the growth of mould and mildew. While simple shower curtains keep water off the bathroom floor to some extent, they do little to keep every drop away. Even moderate spills can result in slips and falls on a hard-tiled bathroom floor.
Custom shower doors provide water-tight sealing, enhance safety and privacy. They allow easy access to the shower, look neat and elegant. Aqua bath & Lighting in Edmonton helps you select just the right shower doors that complement your bathroom. Our expert staff can help you design attractive, functional pieces that give a different dimension to the area. We can replace your existing doors with modern new replacements that are easy-to-maintain. 
We have custom doors for any kind of shower unit, bathroom layout and dimension – walk-in corner enclosure, stand-alone alcove stalls, bathtub and contemporary barrier-free showers for wheelchair access.
Have a look at our fantastic frameless, semi-frameless and sliding door options. We can customize for corner showers, alcove showers and any other enclosure in your home, available in a wide choice of colours, designs and glass types. Call us to choose the right look for your shower enclosure.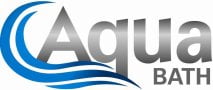 OUR VALUES
Competitive pricing
Brand new showroom
All the major brands
Able to serve both the public and contractors
Contact Aqua Bath
Toll Free: 1-833-287-3315
EDMONTON LOCATION
(587) 410-3483
5721 99 St. NW
Edmonton, AB T6E 3N8
CALGARY LOCATION
(587) 325-5739
Unit 30, 2151 32St. NE
Calgary, AB, T1Y 7G3
HOURS
Monday to Friday - 9:00AM - 5:30 PM
Saturday - 9:00 AM - 4:00 PM
Sunday - Closed