Aqua Bath - Bathtubs
Aqua Bath's High Quality Bathtubs
Bathtubs have been a representation of luxury for centuries. Perhaps it is the soaking experience combined with the healing properties of water that relieves all stress and tension that have built this association. Modern bathtub choices depend more on the amount of space available. This is why there is a wide variety of bathtubs available these days that can fit into standard dimens
ions. There are steel or acrylic tubs that come with water jets and air jets. Or you may just want a simple soaking experience.
Aqua Bath & Lighting have an impressive range of bathtubs designed for various choices, even in drains. There are left, right and centre drain varieties, shallow, free-standing and whirlpool styles for a rejuvenating spa-like experience. Just make sure your bathtub is installed by professionals as an improperly placed bathtub can cost you a lot to rip out and reinstall.
We have durable soaker tubs, high-quality acrylic strengthened with fibreglass, skirted tubs for large, spacious bathrooms and jetted tubs with removable skirts that are also considered Jacuzzi tubs that enhance relaxation. We also have therapeutic Whirlpool Jetted, and popular freestanding tubs that are one of the most luxurious tubs that are fast replacing older models during renovation projects or in new home constructions. Check out the vast collection of Bathtub designs and styles we have on our website or in-store at our location in Edmonton and Calgary.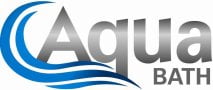 OUR VALUES
Competitive pricing
Brand new showroom
All the major brands
Able to serve both the public and contractors
Contact Aqua Bath
Toll Free: 1-833-287-3315
EDMONTON LOCATION
(587) 410-3483
5721 99 St. NW
Edmonton, AB T6E 3N8
CALGARY LOCATION
(587) 325-5739
Unit 30, 2151 32St. NE
Calgary, AB, T1Y 7G3
HOURS
Monday to Friday - 9:00AM - 5:30 PM
Saturday - 9:00 AM - 4:00 PM
Sunday - Closed